It's an architect? It's a farmer? No! It's Domenico Francone!
Forgive me if I am stealing the script from The Adventures of Superman, but it's hard not to when you see the extraordinary resemblance he vivifies of the fictional hero, a strange visitor from another planet who came to Earth with powers and abilities far beyond those of mortal men.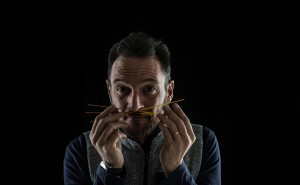 "And to say that I'm dyslexic …" Domenico sheepishly confesses; Mimmo for short. However, he didn't know during the glorious era of free radio. He was riding the airwaves of Cellino San Marco (BR) along the wild frequencies of Radio Sistema 3. There were many hurdles during high school which he endured and finally graduated with motivation from the first superhero in his life: his professor of Italian.

He found the second savior of his life in his adopted region of Abruzzo after leaving his Krypton, Salento (Puglia), in search of other worlds and adventures. He left chasing the grandiose tales of Pescara told by his radio colleague, of a modern city that was alive and vibrant, full of students, and prodigious evenings that waned into the morning of the crowded squares. Mimmo constructed his own imaginative fantasy with an architecture dignified in Le Città Invisibili (Invisible Cities) by Calvino (probably a mystical overlap between the glitter of New York and the ancient village of his birth.) And away he ventured along the Adriatic, to the Central Station of Pescara, making his grand entrance in Piazza Salotto, where Mimmo mundanely found the city to be… modern. His disappointment may be the reason he chose his major of Architecture, and then graduated at the dawn of the new millennium and his new life. Our Clark Kent could not find a job at his Daily Planet, but instead worked as hard as a mule in architecture studios, where the grinding gruel during the beginning of an apprenticeship is an obligation. Yet, he still met his Lois Lane, which in his story is Ines. She is the reason why even today after sixteen years, you may still happen to encounter Mimmo in the streets of Pescara.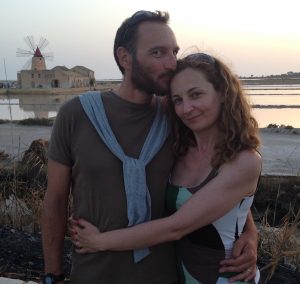 What struck me about him? His constant hunger for discovery; his inspiring will to always examine things in depth, while still maintaining composure and a surprising peace.
Mimmo laughs under his breath while turning the omelette in the pan, "This is when she didn't know me. Now…"
Now, nothing has seemed to change. In the apartment, suspended among the roofs of Pescara, everything communicates a warmth that is affectionate but not corny, like the comfort of an essential and deserved hot bath after a long day. Light years away from a pastel pink and glossy soap opera, their love resembles the powerful and elegant boxing of Cassius Clay; a strike of lightning made from tissue paper, painting a picture of an unfathomable delicacy that my description does no justice.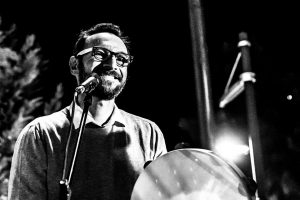 The first encounter with Francesco Cirelli?
We met at a time when he and Michela were getting married and they were seeking advice.
You even gave them marriage counseling?
More or less…
So how many things can you do?
Ines intervenes "Too many!"
When he's not in the office drafting plans for the oil industry, Mimmo is a many-faceted artist devoted to figurative and musical arts. For instance, he plays the tambourine in the folk group Anima Mea, and with the rhythm of pizzica he pays tribute to his homeland.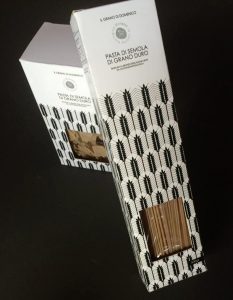 But what about the wheat?
Ah yes… After years of chats with Francesco, I finally threw myself into agriculture discovering the farmer within me. From the first harvest of 2014, it was very clear to both of us that the only way forward was that of transformation: we wanted to make pasta; superior quality pasta that used ancient grains. The path has been anything but easy. I had to learn very quickly the profession of the farmer, which normally requires years of experience. However, after many trials and tribulations, we were able to take home the first few packages.
Mimmo fully embodies the spirit of La Collina Biologica. In fact, Mimmo is La Collina Biologica. The projects: Scuola della Terra (The School of the Earth) and Incubatore di Idee (The Incubator of Ideas) are born around his involvement in the farm.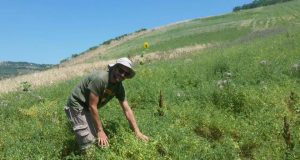 Yesterday we collected chickpeas and grass peas. You know what we have to sow the next year?
Ines shakes her head resignedly.
Kryptonite, Mimmo … To stop you we must sow kryptonite.