The institute of farming where ideas are conceived.
Nurturing the relationship between man and nature.
Ours is a project aimed at promoting and developing a specific culture based upon sustainable agricultural farming for future agronomists or entrepreneurs wishing to enter the field of agriculture. Mindful of the territory and its resources but at the same time open to the ever-changing world all around us, the Institute is conceived as being a place where ideas flow, a real-life laboratory in which you can propose your projects or initiatives associated with the broad spectrum of agriculture.
A personal sustainable biosphere.
School is meant to be a place of learning and enriching one's personal culture. Our Institute provides its students with the technical and practical knowledge needed in order to realize a specific agricultural project and also aims at broadening their awareness of the scientific and humanistic aspects of agricultural work. Respectful of ethics and the strong relationship between man and the environment, we prepare each individual to interpret and consciously choose his/her specialization among the myriad of possibilities that both local and global farming provide. 
A "loft" of 22 hectares.
On the Organic Hill, students are given land to use at their disposal, along with tools and a pool of experts to help them achieve their goals every step of the way either on an individual basis or through strategic teamwork. No matter what the project is, each phase is carried out respecting the principles of biodynamic agricultural practices.
More green for everyone.
Our Institute is the ideal place for those who feel the need to create a space in which they can carry out their experiments by putting their ideas into practice directly, thus testing their knowledge and skills. They will be able to gain on-hands training through integrated studies and through our conscientious approach to working the land.

The People and the Products behind the project.
Sorry, this entry is only available in Italian.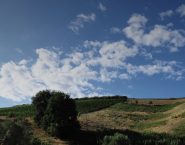 Sorry, this entry is only available in Italian.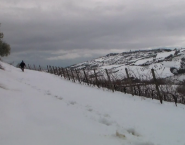 In attempting to tell the story of Gianni Dezio, chef of the restaurant, Tosto, in Atri (TE), you must be ready to pack up and embark on a crazy…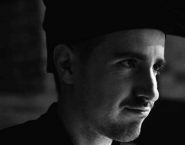 LEGGI IL JOURNAL
CALL US AT
Tel.: +39 085 8700106
Fax: +39 085.45.14.758
ADDRESS
Azienda Agricola Cirelli
Contrada via Colle San Giovanni 1 64032 – ATRI (Teramo)